By giving, we make a positive impact on that individual's life, we become a blessing to others and in return, we are truly blessed. Melissa-Missy Garcia
DCOP FUNDRAISING FOR A CAUSE
Helping Individuals and Families in Need in the Old Pueblo Community (Tucson, AZ)
DCOP is on a mission to help low-income families and individuals in need by providing financial support and resources.
We envision a community where all families and individuals achieve financial stability and thrive to their fullest potential.
Our core values: Courage, Collaboration, Compassion
~COURAGE~
We have the ability to do what needs to be done, regardless of the cost or risk.
~COLLABORATION~
We believe in the power of working together, w
e go above and beyond to exceed.
~COMPASSION~
We recognize someone's suffering and act on the desire to alleviate it, we act from love, empathy and kindness.
2nd Annual DCOP End of School Car Show Benefiting Pistor Middle School Saturday, May 21, 2022
The DCOP Family is very thankful for all the participation at our 2nd Annual DCOP Car Show Fundraiser. A special thanks to Pistor Middle School, Faculty, TUSD Board, Judges, Vendors, Supporters and all who attended. Thank you Brother Joey L Sanchez with Tejano Tucson Radio for coming to our rescue and providing the music and announcements. We received an outstanding amount of school supplies as well as a generous amount of funds toward school uniforms. Thanks again to all of our Show Participants for stepping up and Rockin' da Houz' with DCOP. Stay tuned for our bigger and better 3rd Annual Car Show Fundraiser in 2023, woot woot ❤️‼️💯❤️
A Huge Shout-Out to Rietta, Pistor Middle School Teacher/Coach for her dedication and devotion since day one of the Car Show Fundraiser planning phase. We love you and look forward to many more fundraisers together!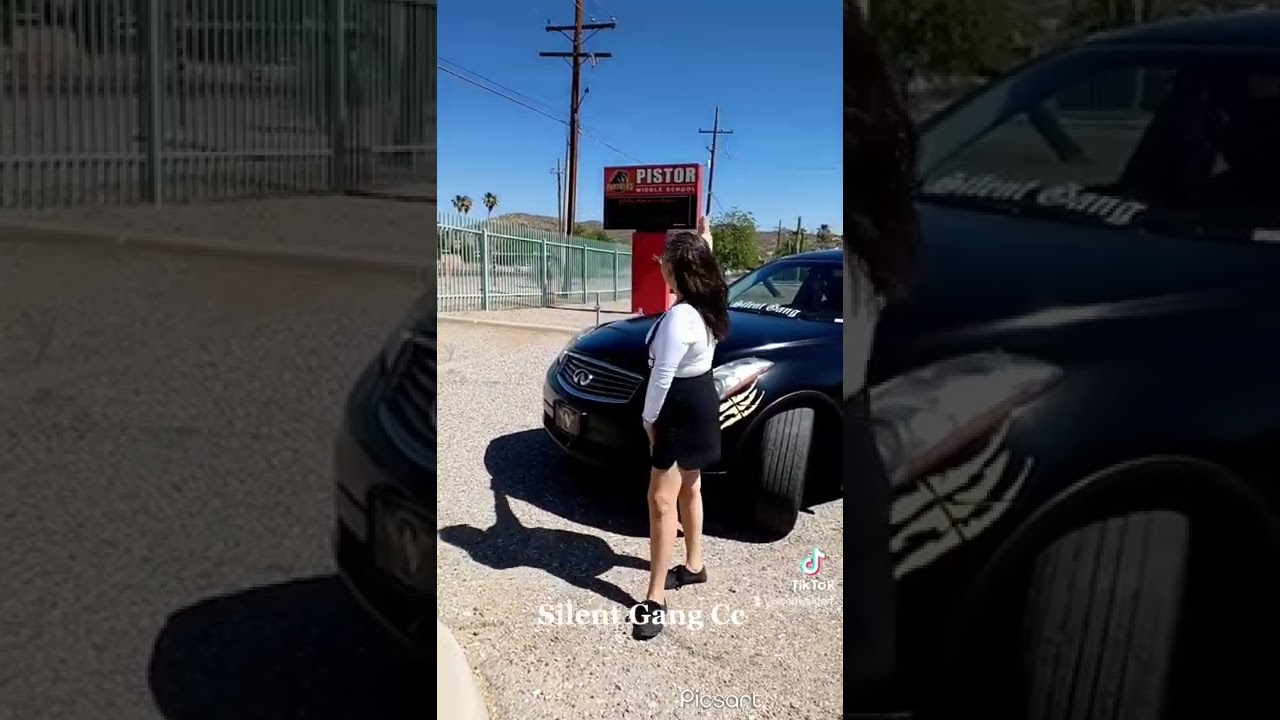 Model: Ana-Karen Ayala Photographer: Serena Ruiz
Truck owner: Alex Valencia
Organizers: DCOP
Pistor Middle School Fundraiser
Melissa, what a great show, thank you for allowing me to attend and what a great turnout you had. I show my car quite a bit and I will tell you most of the shows I go to the atmosphere is "stuck up" and "im better than you" and I got none of that at your show. Everyone was friendly and openly talked about what they were doing and how they were doing it with their cars.... what a difference that makes. Its nice seeing good people do good things for the community. Thank you. You, your family and your team should be commended.
(participant #117)
Thank you again and count me in next time for sure.
Ian D.
Much love & appreciation to all from the DCOP Family Melissa-Missy, Founder/President Maria Verdugo - VP/CFO Monica Martinez - Secretary Rick Flores - Admin Frank Varela - Supporter
2021 Supporting Local Students with School Supplies
Supporting Families for the Thanksgiving & Christmas Holidays
Supporting Kids in Our Community
Troy Iturralde, an honorable son, typical older brother, incredibly loyal friend, and a dedicated academic who threw a mean slider, was diagnosed with cancer in 2021, and unfortuately lost his life in 2022. Troy was a Western Little League Alumni and Tucson High Badger.
DCOP had the privledge of meeting with the Family's advocates (Ayola & Vanessa) in May of 2021 to help support the family during their son's medical treaments. He will live in our hearts forever. RIP Troy
Tucson High star loses battle to cancer, wanted others to know warning signs of testicular cancer. Badgers standout pitcher Troy Iturralde says 'if one child is saved, he would feel great'.
Brielle is 7 years old and is an All-Star cheerleader for Pinnacle athletes. She has been cheering since she was 5 years old. Brielle has become such a good cheerleader she loves the sport and is very competitive. "My name is Sara and I am a single mom of three I try to do my best for my kids but sometimes it's hard and I can't do it on my own I would like to keep Brielle in Cheer but don't know if I can afford it. Bri truly loves it and I hope I can keep her doing what she loves. Brielle has seven competitions total one in Florida two in Vegas and 4 in Phoenix we're asking for support in any way you can"
#TeamBrielle
DCOP had the privledge of meeting with Brielle and Sara in June 2021 to learn more about her cheerleading goals and dreams. Brielle was definately prepared to share with the DCOP team from her hand-written story. She also demonstrated one of her cheers...way to go Brielle! DCOP is proud to sponsor this amazing junior cheerleader and wish her the best!
What our Community Partners & Supporters Say...
Privavera Foundation 151 W. 40th Street Tucson, AZ 85713
"You are all amazing! Your compassion and generosity are wonderful gifts in the lives our neighbors in need-especially during such challenging and uncertain times as these. Thank you all for allowing us to do even more to help those who need our help more and more than ever right now. We appreciate you!"
Joann Salazar, Chief Philanthropy Officer
Cafe Santa Rosa 2615 S 6th Avenue Tucson, AZ 85705
" Be the Change that you wish to see in the world. We are proud to be part of the DCOP family. Thank you all for all you do for our community. Working together, we can accomplish anything!" The Gonzales Family
Daniel and Julissa Gonzales, Owner
It is important for DCOP's Charitable Organization to collect feedback from our community. Gathering the opinions of those who are experiencing our business from the outside looking in gives a valuable perspective and is a crucial step to our success!
La Paloma Family Services, Inc. 870 W Miracle Mile rd
Tucson, AZ 85705
"Thank you so much for all you do for Tucson!! La Paloma is so excited to partner with you and I know our foster children will be appreciative as well."
Kimberly K Sampliner, Director
Akanni Oyegbola, South Tucson Acting Mayor
"As a community we all benefit when we work together.
Nonprofits such as DCOP play a fundamental role in creating a more equitable and thriving community here in South Tucson.
I have witnessed first hand how the DCOP organization's has provided a positive impact with regard to social stratification.
For example their collaboration with several local organizations to invest and
open opportunities for local families.
Thank you for all you do in the South Tucson community! "
Akanni Oyegbola, Acting Mayor of South Tucson
More Than a Bed 3637 North 1st Avenue Tucson, AZ 85719
"Thank you so much for your DCOP donation. With your gift, we are able to purchase much needed items that children require once they enter the foster care system such as beds, car seats, diapers and underwear. We are thankful that you have chosen to support our mission - providing essential items to foster, kinship and adoptive families for the children in their homes because every child deserves to be valued. A simple thank you seems inadequate but please know that we are so grateful that you choose to support More Than a Bed. We cannot continue our mission without support from donors like you."
Grace Stocksdale, Executive Director
John Valenzuela Youth Center
1550 S. 6th Ave
Tucson AZ 85713
"Thank you for reaching out to JVYC and providing this wonderful opportunity for our families. You guys are amazing!"
Jessica Alderete
Program Director
Teenage Parent High School
Tucson Unified School District 102 N. Plumer Ave, Tucson, AZ 85719
"Thank you DCOP Family so much for all of your effort, care and work towards supporting our students. They were so excited to receive their gifts and were really appreciative."
Sarah Deurloo, LMSW School Social Worker